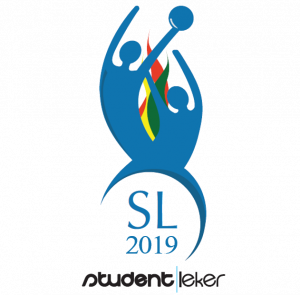 Trondheim 20th – 24th of February 2019
Registration deadline:
News
14 Nov , 2018

The clock is ticking down and we are approaching sign-up start! Are you and your ready for today's best student games? – REGISTER NOW! There will be tournaments, gala and much more. More information is available at the time of registration.

14 Aug , 2018

Would you like to join the making of Norway's biggest sports event for students? Now you have the opportunity! If you are interested in an exciting and fun job – APPLY NOW! You will find more information about the various departments here.
Studentlekene er Norges største studentidrettsfestival og vil bli arrangert i Trondheim 20.-24. februar 2019. Studentlekene som arrangeres i februar vil bli de 15. Studentleker og vil markere 20-årsjubiléet for arrangementet. Lekene er en samling av studentmesterskap og studentcuper i en rekke idretter på alle nivåer. Mange av mesterskapene vil bli holdt i nærhet av hverandre, slik at det vil være mulig for tilskuere å se mangfoldet i studentidretten. Trondheim vil også være preget av ikke-sportslige aktiviteter denne helgen. Se frem til åpningsseremoni, bankett, kurs og andre festligheter for deltakere, frivillige og andre studenter!
Om studentlekene
Idretter